If you have any questions, comments or would like to enquire about reservations, please contact us. We look forward to hearing from you.
Toll Free: 1-866-467-5436
Email: oldcalebsplace1@gmail.com
Old Caleb's Place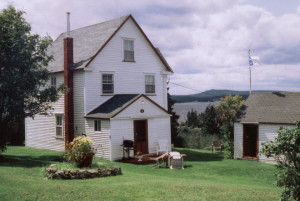 74 Oceanview Crescent (Main Road)
Brooklyn, Bonavista Bay, NL
Mailing Address:
Old Caleb's Place
Site 3
Box 11, RR1
Lethbridge, NL, A0C 1V0
Directions
Take route 230 from Clarenville towards Bonvaista. At Lethbridge take the last exit, past the Esso service station to Brooklyn. Come into the community of Brooklyn, then 2 or 3 minutes along the main road you will arrive at Old Caleb's Place.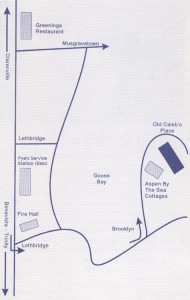 click to enlarge map