Old Caleb's Place Vacation Home
For a Farm House Style Vacation In a Sea Side Setting
Located in the beautiful community of Brooklyn, Bonavista Bay, Old Caleb's Place Vacation Home is located on 8 acres in a private seaside setting. With accommodations for up to 6 people, Old Caleb's Place is conveniently located 25 minutes from Clarenville, 30 minutes from Trinity, 1 hour from Bonavista and only 45 minutes from Terra Nova National Park.
Step back in time and spend a quality vacation in this stately old home containing many antique furnishings. Enjoy a panoramic view of Goose Bay, Bonavista Bay while you stroll through the property's natural park like settings.
By Reservations Only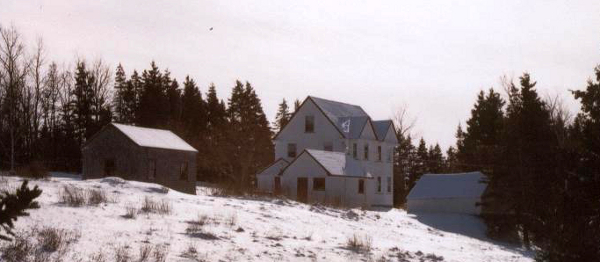 Open Year Round!